Multi-Platinum singer/songwriter Dierks Bentley will headline a free outdoor concert on Saturday, April 27 as part of the 2019 NFL Draft and St. Jude Rock 'n' Roll Nashville® Marathon & ½ Marathon at the Draft Main Stage in downtown Nashville, the NFL, Nashville Convention & Visitors Corp announced today.
More than 20 Nashville-based acts representing diverse genres of music will perform during the three days of activities on the Draft Main Stage and at the NFL Draft Experience presented by Oikos® Triple Zero, a free admission football festival held outside Nissan Stadium. They include country/rock "Nashville" TV show star Charles Esten, alternative country/Americana artist Rayland Baxter, pop and indie rock artist Mikky Ekko, and country singer-songwriter Charlie Worsham. No other NFL Draft has integrated free live music to the degree that will be included in the Nashville Draft. McGraw serves on the Nashville Local Organizing Committee for the Nashville Draft.
Previously announced, GRAMMY-winner Tim McGraw will headline for the NFL Draft on Friday, April 26 and GRAMMY-winning gospel music great CeCe Winans will sing the National Anthem to help open NFL Draft activities on Thursday, April 25.
"We are confident that this year's NFL Draft will be an unforgettable experience for our fans and the entire Nashville community, showcasing an exciting fusion of football and music" said NFL Executive Vice President, Club Business & League Events, Peter O'Reilly.
"Nashville's NFL Draft is shaping up to be the best ever," Nashville Mayor David Briley said. "Dierks and the other acts announced today will only add to the amazing atmosphere we are creating for the event. Nashville's music scene is truly special, one of the major reasons I believe the NFL wanted to come to our city."
The 2019 NFL Draft in Nashville is expected to be the largest event in Nashville and the State of Tennessee given the anticipated attendance over three days, national networks and media coverage.
Downtown Nashville's Lower Broadway and the area outside Nissan Stadium will host free, public activities for the 2019 NFL Draft in Nashville April 25-27. The 2019 NFL Draft in Nashville will continue the NFL's centennial season celebration that kicked off at Super Bowl LIII in February. The Nashville Convention & Visitors Corp, in partnership with the Tennessee Titans, led the bid process for the NFL Draft on behalf of the city.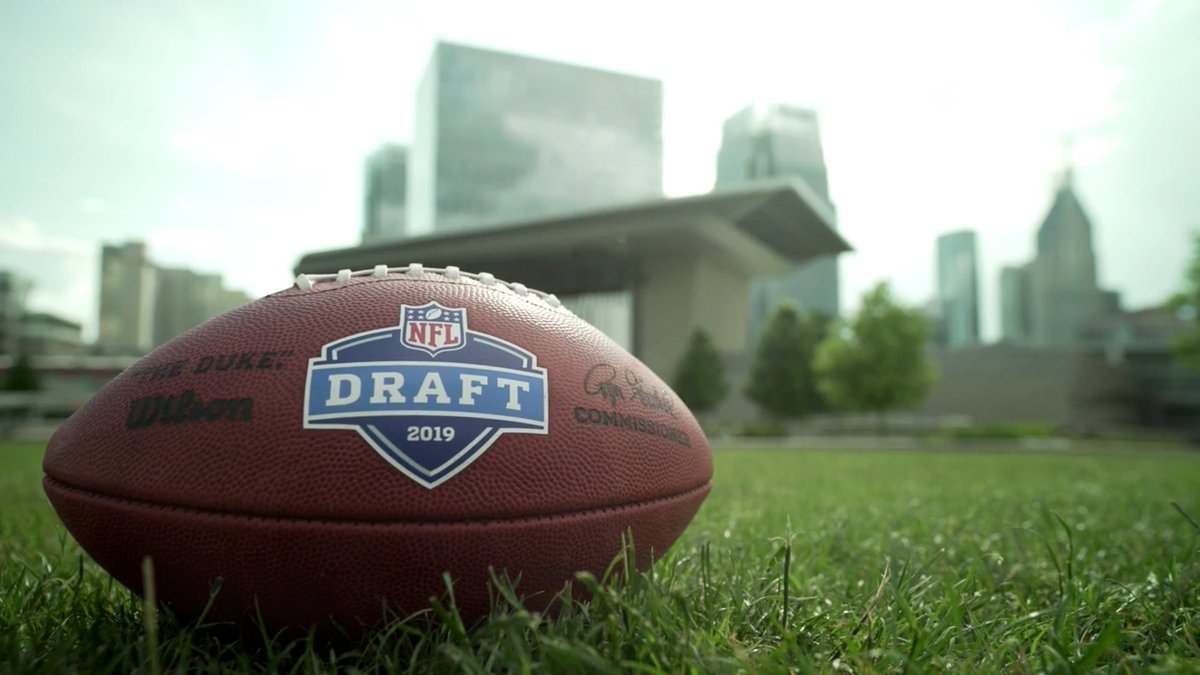 Tim McGraw will perform a free outdoor concert on Lower Broadway on Friday, April 26 at the Draft Main Stage, which is where the player selections will take place. Bentley will perform on Saturday, April 27. The McGraw and Bentley concerts will both begin at the conclusion of selection activities on Friday and Saturday.
The 20th running of the St. Jude Rock 'n' Roll Nashville Marathon & ½ Marathon also is taking place April 27-28, and the Bentley concert will double as the traditional headlining concert for the running event's participants on Saturday, April 27.
"This year's St. Jude Rock 'n' Roll Nashville Marathon & 1/2 Marathon and NFL Draft festivities are going to be memorable as we celebrate 20 years and the NFL celebrates 100 years," said Keats McGonigal, Senior Regional Director for Rock 'n' Roll Marathon Series. "We are excited to work closely with the NFL and the Nashville Convention and Visitors Corp. to engage our runners in the numerous events and concerts during the 2019 NFL Draft. This is especially true on Saturday night with Dierks Bentley, which gives our runners an exciting headliner to celebrate the conclusion of our race in Music City."
McGraw has had 43 number one radio singles, 16 number one albums and countless industry awards and accolades. McGraw recently performed for the NFL's official Tailgate party at Super Bowl LIII in Atlanta.
Bentley has earned billions of digital streams and countless nominations from the ACMs, Billboard Music Awards and more. He has been nominated for 13 GRAMMY awards – including at least one stemming from each of his last six albums. Bentley is on his 2019 BURNING MAN TOUR, which included a stop on Friday, Feb. 22 at Nashville's Bridgestone Arena after making a sold-out headlining debut in 2016.
For more information go to: https://www.visitmusiccity.com/nfldraft